University initiates review of concerns within English department
August 2, 2019
Academic Affairs
President Eighmy and all the university leadership have affirmed our commitment to a university environment of dialogue and discovery, where integrity, excellence, inclusiveness, respect, collaboration and innovation are fostered.  Over the past two years, we have worked together to tackle, head-on, some of the complex issues that affect our ability to enable everyone to achieve their best.
Earlier this week, we were reminded of the importance of our ongoing work and the expediency with which we must conduct it. Specifically, we received concerns from a colleague in the Department of English involving issues of race/ethnicity, gender and unprofessional behavior that conflicts with our core values. These matters are so important to the integrity of our university that I initiated immediate review of the situation by Equal Opportunity Services, directed by Suzanne Patrick, and Human Resources, led by our new Associate Vice President Sylvia Enriquez, in consultation with Interim COLFA Dean Rhonda Gonzales and Vice President of Inclusive Excellence Myron Anderson. Because this review is underway, we are not able to disclose more detailed information.  
Depending on the review results, it may expand into a broader college- or university-wide inquiry aligned with improving our overall campus climate. We will not tolerate discriminatory or retaliatory actions, and will actively intervene to foster a work environment consistent with our stated values, and to build an environment of trust and accountability.
Lessons learned from this review are important for us here, and will further inform our work described in the Inclusive Excellence Initiative. This initiative is designed to systemically address inclusivity issues, by developing and recommending the creation of programs, processes and policies designed to advance inclusive excellence and diversity, and to promote a welcoming campus climate.
Thank you for your cooperation in this initial review and for your commitment to our UTSA values.
Sincerely,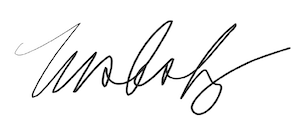 Kimberly Andrews Espy, Ph.D. 
Peter T. Flawn Distinguished Professor 
Provost and Senior Vice President for Academic Affairs