El Paso Tragedy
August 4, 2019
Academic Affairs
It is with sorrow that I write you today, in the aftermath of another day in our nation overtaken by senseless mass shootings. Yesterday, El Paso, a city with strong ties to San Antonio and to UTSA, was a target of hate and violence.
On behalf of President Eighmy and all university leadership, we are reaching out right away to our students from El Paso to express our sympathy for the tragedy your community is facing and to offer our support.
We are committed to helping members of our Roadrunner community impacted by this horrible tragedy.
In the days ahead, you may find yourself or your fellow students in need of counseling or other support services. Our staff at Counseling Services are standing by ready to help. They are located at the Recreation Wellness Center on the Main Campus (RWC 1.810) and the Frio Street Building (FS 4.556) at the Downtown Campus. Counselors are also available 24-hours-a-day, 7-days-a-week by calling 210-458-4140.
For any needs that go beyond mental health, our Student Ombudsperson, Carol Gonzalez, also is available to support. She can be reached at 210-458-4040 or studentombuds@utsa.edu.
Our thoughts are with the victims and their families during this most difficult time. Tonight through Wednesday, the UTSA Monument Lights and Student Union Tower Lights will shine a solemn white candle for the lives lost. If you or someone you know has been affected, please know that all of us at your university stand beside you, and offer our support.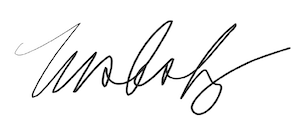 Kimberly Andrews Espy, Ph.D. 
Peter T. Flawn Distinguished Professor 
Provost and Senior Vice President for Academic Affairs