Spring 2020 Degrees
July 16, 2020
Academic Strategic Communications
Dear Colleagues,
This email marks the launch of Academic Affairs Insights, a bi-weekly series that will feature interesting and exciting data points underpinning the academic enterprise as we make progress toward our institutional destinations.
I hope these regular "points of pride"—such as the Spring 2020 degree information below—will reinforce the great work you are all doing to support the success of our students.
Cheers,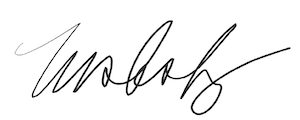 Kimberly Andrews Espy, Ph.D.
Peter T. Flawn Distinguished Professor
Senior Provost and Vice President for Academic Affairs
Congratulations, Class of 2020!

3,471
degrees awarded
spring 2020

4%
increase over
last spring

bachelor's degrees awarded
to Hispanic students


female doctoral graduates
In spite of the interruptions to the spring semester caused by the COVID-19 pandemic, we are well on our way in advancing our destination to be a model for student success. Congratulations!
Annual data on degree — including by college, level, major, race/ethnicity, and gender — can be found on the Degrees Awarded dashboard on the Institutional Research website.